Anesthetic Agent Analyzer
Your results...
At BC Group we have one anesthetic agent analyzer. The AA-2005 is a microprocessor-based, portable instrument that automatically identifies and quantifies five anesthetic agents. Learn more about the AA-2005 at the BC Group store. For faster results, you can add on a valve switching instrument. The VSI-1466 is a microprocessor-based valve switching instrument that provides automatic switching of two independent gas flows to one common exhaust port.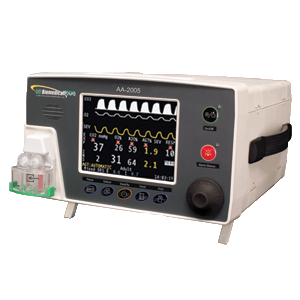 Return to Main Menu.